Your Guide to a Successful Tummy Tuck
Tummy Tuck
June 5, 2019
By: Ronda Oosting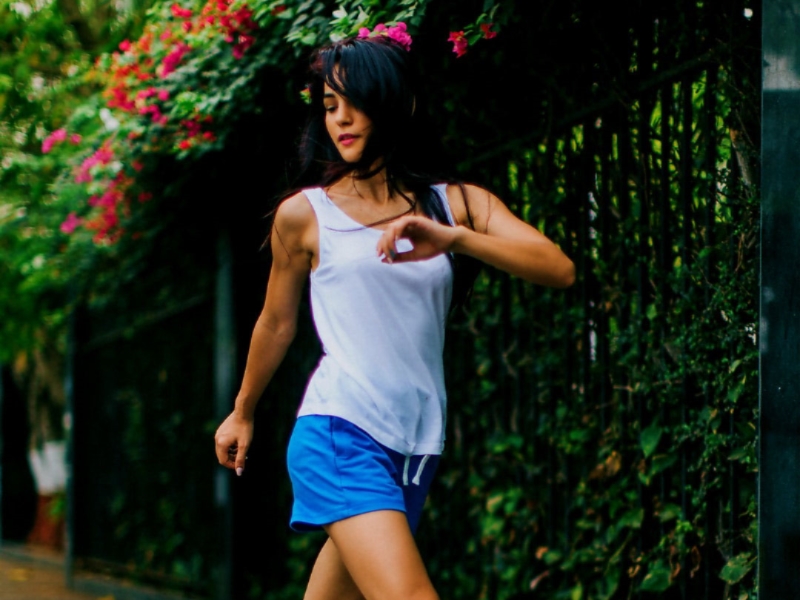 Deciding to schedule a tummy tuck, or abdominoplasty, is a huge and very personal decision. If you are like most, you have probably been contemplating whether or not to go through with it for a while. You are likely feeling excited about the new you, and anxious about the actual procedure. Quite often, anxious feelings creep up due to fear of the unknown and not understanding what to expect. Let's ward off the anxiety by helping you prepare with a thorough explanation of the procedure as well as a complete tummy tuck checklist.
Reasons to Consider a Tummy Tuck
Going through a significant weight loss, pregnancy and childbirth can result in softened skin due to pregnancy hormones and a separation of the "6 pack" abdominal muscles. It may also leave you with an unwanted accumulation of hip and back fat. Most patients choose Tummy Tuck surgery because they cannot correct these issues with diet and exercise. The tummy tuck or abdominoplasty is a surgery that flattens the stomach area by removing unwanted fat in the belly and tightening sagging skin so that it lays taut and smooth. The surgeon accomplishes this by removing excess skin and fat and tightening the abdominal muscles. It is quite common to undergo liposuction of the back and hip area as well, resulting in a nicely sculpted waistline. Here at the Centre for Plastic Surgery, our board-certified surgeons and anesthesiologists in Grand Rapids perform tummy tuck procedures under general anesthesia as an outpatient surgery within our beautiful, on-site surgical center.
Preparing for a Tummy Tuck
According to our surgeon, Dr. Doug Leppink, "one of the best things you can do to prepare for a tummy tuck is to be at a healthy, stable weight you can comfortably maintain. You should not "train" for a tummy tuck, but it's important to feel you are in your overall best health." He also stressed the importance of fueling your body with good nutrition such as low fat and high protein foods, especially in the weeks prior to surgery. Dr. Leppink also says "having a dependable support person is incredibly vital to your recovery. You will not be able to care for yourself for the first week or so following your surgery."
Feeling fully prepared for your tummy tuck will make the experience much less stressful and can actually aid in speeding up your recovery. To help with the preparation, we have put together a checklist of things to do before your tummy tuck:
Two Weeks Prior to Tummy Tuck Surgery
Stop taking aspirin, Ibuprofen, Motrin, Advil or similar anti-inflammatory medications, as they increase bleeding. You MAY take Tylenol until the day before surgery for pain.
Stop ALL herbal medications, supplements, teas and diet pills, as they may increase bleeding.
You should notify your doctor if you contract a cold, fever, flu or sore throat before your surgery, so they can determine if it needs to be rescheduled.
If you smoke- STOP SMOKING. (Also, no chewing tobacco, nicotine vape pens, nicotine patches, or nicotine gum). This is not a matter of judgement, but a matter of serious health concerns on our part. Smokers have a much higher chance of surgery-related complications such as heart attack, stroke, shock, and death. Smoking decreases blood flow making surgical wounds less likely to close and heal well and more likely to become infected. It also weakens the immune system, which increases the chance of infection after surgery. Remember that your safety is our number one priority!
One Week Prior to Tummy Tuck Surgery
Create a little "happy place" for yourself, where you will be comfortable sitting for long periods of time. We suggest having a recliner with a side table within reach. Have a supply of books, magazines, snacks and of course the remote in an easy to reach spot.
Fill all your prescriptions and pain medications.
Be sure your support person is aware of your surgery time, medication instructions and any other details regarding your surgery day and aftercare. You will likely be a little groggy following your surgery, so it's a good idea to discuss these important details ahead of time.
If you're the type who stresses about a clean house and having everything in order, spend some extra time getting everything in order so you don't need to worry about it the week of surgery.
Make a few meals ahead and have plenty of food in the house, especially if your support person isn't too savvy in the kitchen. It's also a great idea to have some protein shakes on hand in the event you don't have much of an appetite.
The Day Before Your Tummy Tuck
Drink plenty of fluids containing electrolytes (Gatorade, Smartwater, etc.) during the day. The evening before your surgery eat a high protein and low fat dinner such as a grilled chicken salad.
Set out a few comfortable outfits to wear over the next several days. That way you won't need to be bending over to pick out outfits, or have your support person trying to find your clothes for you.
Get a good night's sleep, tomorrow is the big day!
The Day of Your Tummy Tuck Surgery
Typically you will be instructed to not eat or drink anything the day of your surgery.
Bring any pain medication and muscle relaxers with you to your surgery appointment.
Take a shower with an anti-bacterial soap like Dial, Safeguard or Soft Soap.
Wear loose, comfortable clothing along with flat soled shoes. The top you wear must zip or button all the way open. This is for ease of dressing after surgery. Make sure you bring a hair tie with you as well, if you have longer hair.
Relax and let us take care of you!
Emotions Leading Up to Tummy Tuck Surgery
It is completely normal to feel various waves of emotion leading up to surgery. Many patients describe swinging from feelings of excitement and anticipation to guilt and anxiety. Please remember that we are happy to be a part of your support network! We help patients navigate both the medical and emotional aspects of elective cosmetic surgery every single day. We encourage you to contact the practice at any time during your journey, and that no question or concern is too small. For more information about abdominoplasty procedures at the Centre for Plastic Surgery, please contact us HERE or call the office at 616-454-1256.